Warning: Undefined variable $children in /customers/e/b/3/kinder-fuer-kinder.at/httpd.www/wordpress/wp-content/themes/magickenya/page.php on line 31
Wilten Boys' Choir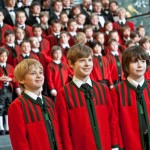 The Wilten Boys' Choir belongs to the oldest and most traditional boys' choirs. In fact, there were "Singknaben"(singing boys) attending the school of the Praemonstratenser Convent Wilten since the middle of the 13th century, 250 years before the court boys' choir of Emperor Maximilian I. Refounden after World War II, the choir counts among the best and most renowned of its kind in Europe. Vocal brilliance, intonation reliability and natural stage presence are some of the outstanding qualities of the choir.Together with the pupils from Ugari, the boys are the heart of the project "Children for Children". Singing, they directly help the children from Ugari to have a better future, and they learn to do good by exercising their talent.
Johannes Stecher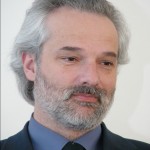 Johannes Stecher studied Musical- and instrumental education at the Mozarteum Salzburg, office Innsbruck (pianoforte with Prof. Eva Sallmutter, vocal pedagogics with Prof. Peter Ullrich) as well as organ at the conservatoire of Tyrol with Prof. Reinhard Jaud. Since 1991, he has been the art director of the "Wiltener boys' choir", currently consisting of 150 members due to systematic construction work. Since 1992 he has been head of the local Music school in Telfs attended by more than 1300 pupils. Mr. Stecher had the idea of making the beneficial project "Children for Children" and ever since then he has been trying to render the project as successful as possible concerning both, art and organisation. His own social competence and his direct line to the boys apparently help him make them more familiar with the beneficial idea and so he even arouses social competences of his disciples.
The society 
The society consists of Prof. Mag. Johannes Stecher as the chairman, Dr. Dipl. Ing. David Geisler- Moroder as the treasurer and Ing. Simon Fitz as the secretary.
But all these main actors would be without work if it wasn't for your help! Thank you for supporting the charity project "Children for Children"!